Launched in February this year, it looks like Samsung has taken a leap towards leading the mobile industry with its new product, The Samsung Galaxy Fold, which as the name suggests is a foldable phone. The Galaxy fold arrived alongside the much-anticipated Galaxy S10; however, it was the Galaxy Fold that stole the show and it was for good reason too.
The Galaxy Fold boasts some awesome features that may just cause envy among the owners of the iPhone X who might just want to reconsider the reasons that they are proud of with their iPhones. Samsung outdid themselves this time in an explosive way as the Galaxy Fold (the first of its kind from Samsung) has a dual screen (flips open) coupled with a 7.3 inch surface Infinity flex display (the foldable bit of the phone which still leaves a 4.6inch display available when folded).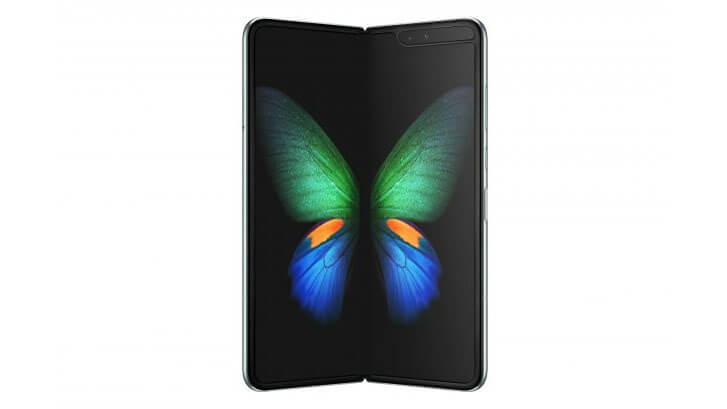 This simply means that this latest product from Samsung is practically a Tablet that can be folded into a phone that has a capacity of 512GB 3.0 Universal Flash Storage that is backed up by the Qualcomm 7nm OCTA-Core processor with 12GB of RAM to boot.
If that is not enough, there are 2 batteries for the Galaxy Fold separated by the fold in the phone which according to Samsung will fold 200,000 times at minimum (if you were to open and fold the phone 100 times a day, you would be able to use the phone's fold feature at least 5 years without any issues) which says a lot about this phone's backbone durability.
If you are ready for more, continue reading as it only gets better! The phone also boasts a triple camera system that is functional in both phone and tablet modes. By some ingenious method the tech industry leader has managed to fit the phone with a 16 mega-pixel ultra wide camera with a 12-megapixel telephoto wide angle camera riding shotgun!
Now the 3rd camera is cover camera that has been installed for the purpose of taking almighty selfies at 10-megapixels.
Believe it or not, real-time multi-tasking is also among the incredible features included in this remarkable Samsung product that is going to give competitors a run for their money as the Fold is able to simultaneously run three apps at once on its Android platform that is adjustable using its inbuilt continuity feature to adjust open apps when moving between phone and tablet mode.
All popular applications such as WhatsApp, Messenger, Tagged, YouTube and Microsoft Office have been painstakingly optimized for the new display system. Google has also lent a hand and been included into the foray as Google has worked closely with Samsung to ensure that the Android 9 Pie completely supports the display.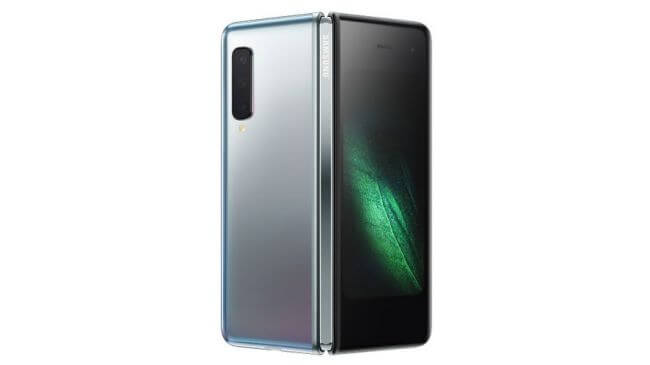 According to the attendees at the launch, The Samsung Fold apparently looks better unfolded compared to when it is folded in and used as a conventional mobile device. Device usability or friendliness will not be known completely yet until the phone actually rolls out into the market somewhere between April and May this year and is expected to open with a price of $1,980.
Yes, at least the price tag settles the Samsung Fold as a premium mobile device which is going to cause some ripples on the waters of iPhone, Huawei and Xiaomi that has been working on a foldable phone based on its teasers. Huawei and Lenovo are also in the same boat, but it looks like Samsung has beaten their direct competitors to the finish line and without doubt, has taken them and the world by surprise!
To date what is known about the phone specifications are presented below:
Primary Display :Consists of 7.3-inch QXGA with Dynamic AMOLED display
Secondary Display : 6-inch HD/Super AMOLED secondary cover display.
Processor Type : 7nm OCTA-CORE MICRO PROCESSOR
RAM : 12GB
Internal Storage : 512GB.
Rear Camera 1 : 16MP f/2.2 ultra-wide-angle,
Rear Camera 2 : 12MP Dual Aperture (f/1.5-f/2.4) wide-angle/telephoto camera
3rd Front camera :10MP f/2.2 camera and an 8MP RGB depth camera..
Battery :Dual battery system on both sides of the device (4,380mAh).
Software : UI OS (Android Pie)
The new Samsung Galaxy Fold offers a distinct glass design on its exterior that has been equipped with a fingerprint sensor on its side. The current known exterior options are also unique and come in the following options Cosmos Black Space Silver, Astro Blue and Martian Green.
What is clear now is the fact that Samsung has taken a bold step forward and let's hope for their sake that the phone is user friendly on all points less they want to be ousted from their current position by their direct competitors who are most probably scrambling to get even as you are reading this.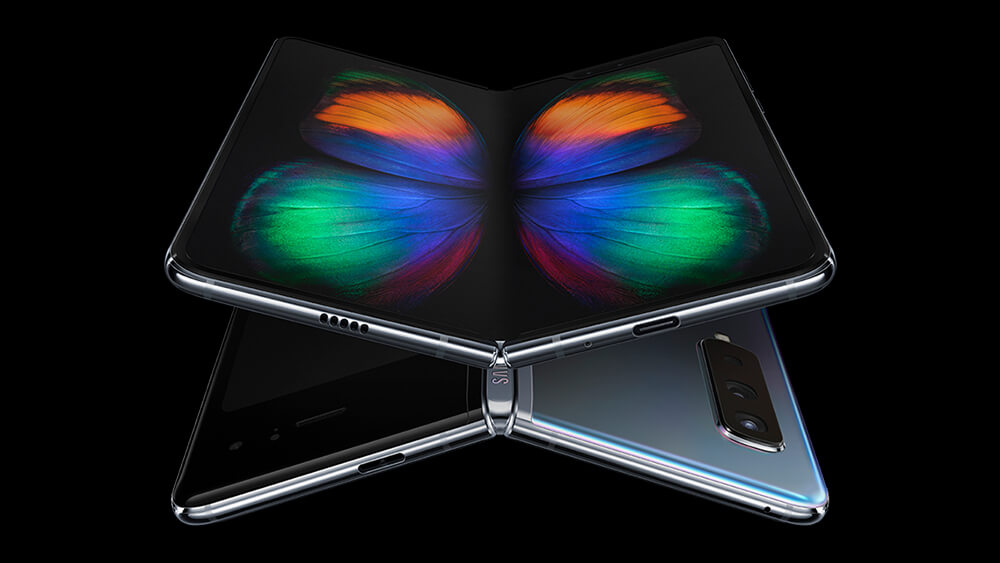 Image Sources: Samsung
Further Reading:
https://www.techradar.com/sg/news/samsung-galaxy-fold
https://www.theverge.com/2019/2/20/18231249/samsung-galaxy-fold-folding-phone-features-screen-photos-size-announcement